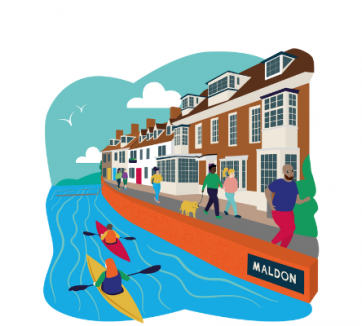 Maldon

locality

Maldon sits within the Mid Essex Hub, with a population of 64,425. Maldon has an aging population with a quarter of the of the residents aged 65+, much higher than the national average. Maldon is the second oldest town in Essex and is known across the world for its connection to the coast.
Making movement a priority in Maldon
After a recent restructure of the Livewell Partnership Board the Active Network is now fully embedded into the Board and the Active Essex Mid Essex Relationship Manager chairs the Obesity and Physical Activity Subgroup.

The work of Active Essex includes supporting the local network, Find Your Active Maldon, who works collaboratively with sports clubs, facilities and both local and Essex wide partners in order to promote and provide opportunities for increased physical activity, health and wellbeing.