Levelling Up Health and Wellbeing
Strategic Priority
Levelling Up Health & Wellbeing
Good physical and mental health is our most precious asset in life. Overwhelming research has described physical activity as the 'miracle cure' to reduce the risk of major illnesses like strokes and Type 2 diabetes. There is also the indisputable link between being physically active and good mental health, which Active Essex are advocating through the Fit for the Future strategy.
An active lifestyle significantly increases the likelihood of better health. However, there are many varying factors that can determine an individual's health, and residents living in the most disadvantaged communities face the worst health inequalities. Opportunities to encourage residents to be active, need to be easily accessible and inclusive and the Cost-of-Living crisis is subsequently widening these inequalities.
Active Essex is committed to ensuring physical activity is a fundamental part of care plans, whether it's for prevention, upon diagnosis or management of condition(s). Work has begun by collaborating and engaging with integrated care systems, targeting physical activity interventions for those who have become deconditioned, and supporting the training and education of the healthcare workforce to prescribe physical activity.
42%
of people aged 55+ are inactive
40%
of working age adults predicted to be living with a LTHC by 2030
207,355
adults in Essex live with a mental illness
Reconditioning
A key area of focus for Active Essex has been using targeted physical activity interventions to support and enable residents who have become deconditioned; whether this has occurred through ageing, long term health condition(s), disability and/or illness.
The 'Find your Active' behaviour change campaign has continued to support deconditioned residents through the promotion of opportunities in the community, establishing their capabilities and key motivators. This year saw the cohort of Find Your Active Community Connectors grow, and their role is to guide individuals to local activity opportunities, while creating an online network of support in each local district within Essex.
The partnership between Active Essex and the Integrated Care System (ICS) has launched targeted physical activity interventions for deconditioned adults, particularly focusing on the prevention of falls. From research, deconditioned adults are at a higher risk of experiencing falls with a large proportion of ambulance call-outs being falls related. Find Your Active provided a strong foundation for targeted intervention to encourage residents to embed strength and balance activities into their daily routine. Working with Mid and South Essex ICS, an 'Able Like Mabel' campaign was launched in Essex, powered by Find Your Active. The campaign provides relatable messaging and resources, that include a simple series of movements residents can do whilst at home, ensuring they lead healthier and more independent lives.
By incorporating physical activity into our daily routine, this can help to keep us well both physically and mentally. Find Your Active has been an important campaign that has encouraged Essex residents to do this, especially in a way that suits them. We are pleased that these resources are building on the momentum created by providing an extra helping hand to those wanting to improve their balance, strength and co-ordination at home. I will certainly be recommending this booklet to my 86 year old aunt!
Lucy Wightman, Director of Wellbeing, Public Health and Communities at Essex County Council
Take a look at some case studies surrounding Find Your Active
Individuals living with long term health conditions, often have interactions with their GP surgery and frequently need the intervention of healthcare services in the form of treatment and routine appointments for outpatients. These individuals, along with many others, have looked to alternative sources for guidance and direction in managing their conditions. Active Essex continue to support the Sport England 'We Are Undefeatable' campaign and work with local health charities to provide inclusive activities and education on the management of conditions.
A great example of this work is the class 'Let's Move Essex', which we provide in partnership with Versus Arthritis and local instructors. Through this work it is hoped that we can have a positive impact on the NHS and community elective waiting lists, to empower people to take responsibility for their own health and wellbeing.

Courtenay Mosley, Health and Social Care Relationship Manager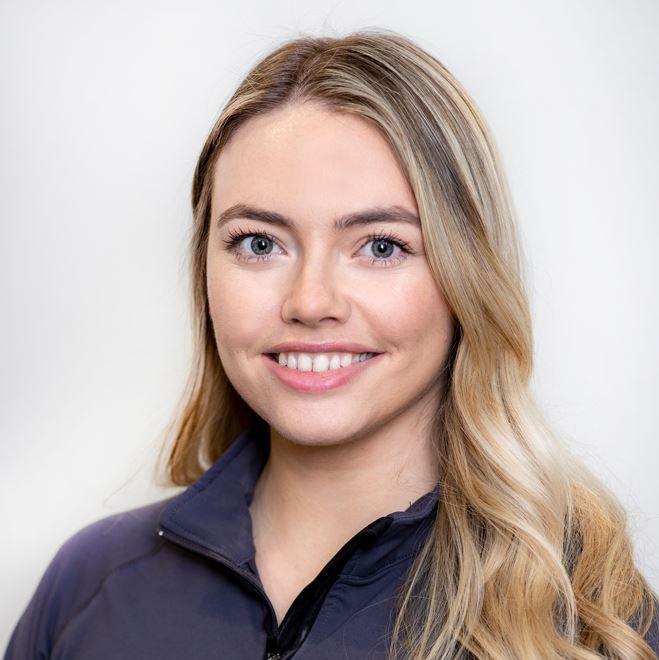 Integrated care systems
The formalisation of the Integrated Care Systems across Essex aims to bring a collaboration of health, care and local services together in order to plan and deliver joined up care for residents. Active Essex's involvement within integrated care systems is important, as this is helping to build capacity and capabilities within health and social care systems, to further embed physical activity and movement.
Hardwiring physical activity and movement as a preventative tool can help to reduce the demand on health and social care services. Active Essex is continuing to influence system budgets to be realigned, focussing on prevention. This is evident within the Essex Local Delivery Pilots', Prevention and Enablement Model (PEM). The test and learn, whole system change social care initiative, has helped to improve the lives of people living with disabilities and/or long-term health conditions. A recent evaluation report compiled by the University of Essex, showed how the collaboration between health, social care and community partners can significantly increase individuals' wellbeing and activity levels, as well as enabling independence.
1000
attendances per month within community-based sessions
900
users attended falls prevention programme and community sessions
£58.71
of social value per each £1 invested, PEM could deliver
We are delighted that the benefits of the Prevention & Enablement Model are being felt by so many people. As well as the health benefits this model has delivered for our residents, we cannot underestimate the social and emotional advantages that collective physical activity brings to people's lives. Ultimately, healthy bodies help create healthy minds.
Councillor John Spence, Cabinet Member for Health and Adult Social Care, Essex County Council
Frontline staff and community volunteers are often the first point of contact for residents when needing support. Active Essex has helped to ensure that the workforce within health and social care are confident and competent to have a conversation about moving more, and are aware of local signposting opportunities. This has been particularly successful through the Find Your Active care home workshops; delivering training to staff and encouraging community of practice networks between care homes.
The local health alliances have seen the Moving Healthcare Professionals Programme provide training within Primary Care Networks, upskilling staff to be confident in having conversations with patients about physical activity and map local physical activity provision. GP Champion Training pilots within North and South-West Essex have provided further peer mentoring, building on the knowledge of the power of positive movement and physical activity. In addition, the 'Essex Health Series' webinars were developed to ensure information on conditions and physical activity education could be shared with a wide network of deliverers and practitioners.
3
Essex Health Series webinars held over the past year
243
participants attended Essex Health Series webinars last year
Social Prescribing
Over recent years, social prescribing has started to embed itself within the health system, and it has been recognised that there are many non-medical activities and services that can make a profound difference to people's health and wellbeing. Active Essex have noticed that by supporting people to overcome the barriers that prevent them from having good health and wellbeing, based on their unique circumstances and preferences, they are more likely to take up activity.
Social prescribing actively connects people to activities, information and resources that help to address an unmet health and wellbeing need or risk. It is an approach that recognises the impact of wider social factors on people's health and wellbeing.
It's important to utilise social prescribing as it helps people to live the best life they possibly can by providing personalised support and options. This approach gives time to discuss and understand the complexity of people's lives as well as the inequalities they may face.
Link workers are becoming an integral part of the multi-disciplinary teams in primary care networks, working with the local community to be able to refer people to the services or community groups that can support them to build a healthier, happier life.
1 in 5 GP appointments are for health issues caused by social unmet needs such as loneliness, isolation, relationship problems or concerns about debt or housing.
Active Essex is the host agency for the Regional Physical Activity Social Prescribing Advisor, with the remit to gather and share learnings with partners nationally, regionally, and locally. This post supports the inclusion of high-quality sport and physical activity within social prescribing schemes and services, to ensure that physical activity opportunities are accessible, inclusive, and supportive for all.
An example of utilising social prescribing within a community-based approach is 'Let's Get Moving Together', which is a collaboration between Active Essex, Fusion Lifestyle and Braintree District Council. The pilot is based at a local leisure centre and supports individuals who are currently inactive, by matching them to an activity that's right for them within their community. The local leisure centre has often been seen as an anchor organisation for a community, and this project alongside other social support services, encourage residents to feel welcome within their community.
Social prescribing helps connect people to community support, based on what matters to them and to address issues affecting their health and wellbeing. Our continued work on social prescribing forms one part of a larger puzzle of how the sport and physical activity sector connects to health and wellbeing, supporting local groups to provide better opportunities for individuals coming through this pathway.

Kimberley White, Social Prescribing Advisor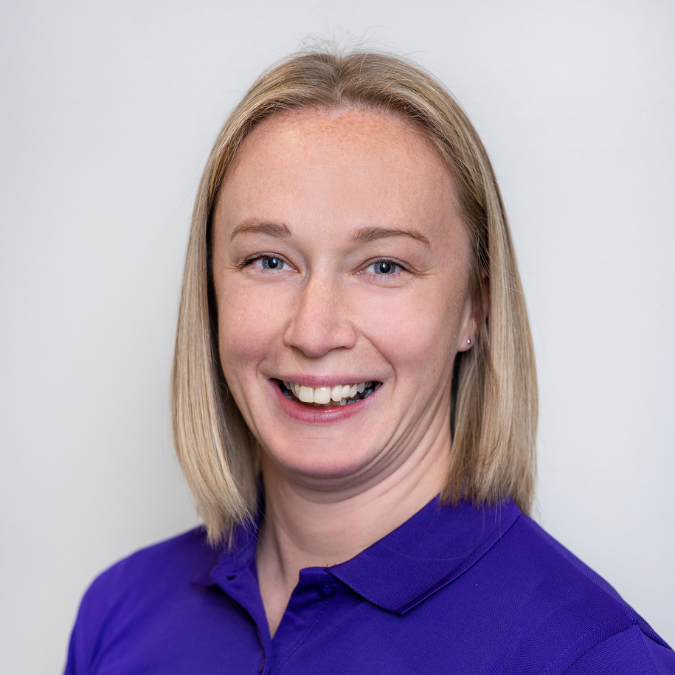 Employee Health
Empowering employees to live a better work life balance is becoming a priority for many, and the ways of working have changed significantly, with many moving to a hybrid model and some fully remote. Today, the mental and physical health of the Essex workforce has never been more important, and Active Essex recognised the need to support workplaces to contribute to the wellbeing of their employees and the development and prosperity of the Essex economy as a whole.
109
individuals signed up to the Find Your Active: Workplace Edition
162
unique downloads of the workplace guide and policy
Employment is a factor that can support an individual's health and wellbeing, as it is a source of social status offering an income to participate in society and live a healthy life. Through the Find Your Active: Workplace Edition, Active Essex have engaged workplaces to support their employees to get active. By amplifying apps such as Street Tag, GoJauntly and Big Team Challenge, Find Your Active has continued to provide resources and challenges, as well as a policy to encourage workplaces to adopt good wellbeing practices. This has been achieved in partnership with Essex Working Well Scheme, Mid and South Essex Health and Care Partnership, and Everyone Health.
Hear from Healthwatch Essex, one of the winners at the Essex Activity Awards 2022
The Find Your Active: Workplace Edition, has monthly focuses, which include Big Team Challenges and regular online zoom activities led by Essex instructors. The initial findings of Find Your Active suggested that time was a barrier to getting active, therefore by encouraging employees to move more whilst at work or travelling to and from, it helps to remove this barrier and support better mental and physical health for staff.
Over the past 12 months, Active Essex along with Provide have organised two Big Team Challenge events; one to celebrate the Queen's Jubilee and the other to tie in with RideLondon-Essex 2022. These events encouraged groups of employees to come together in a competitive manor to increase their step count or activity on a bike.
124
teams took part in Big Team Challenge
587
active users for the Big Team Challenge events
66,000
miles travelled across the two events