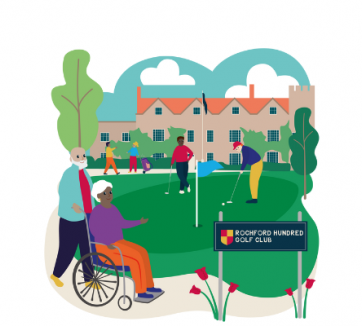 Rochford

locality

The Rochford district has a population of 86,980 and was first called Rochford Hundred in Norman times and stretched from the River Crouch in the north to the River Thames in the south. It was the centre of trade for centuries, best known for its associations with Henry VIII and Anne Boleyn.
Making movement a priority in Rochford
Recently rebranded, the Find Your Active Rochford is made up of representatives from Active Essex, the local Council and local organisations within the statutory, voluntary and private sectors, and has recently been placed as a sub-group within the Rochford Health and Wellbeing Board. The Board work collaboratively with local groups, sports clubs and Essex wide partners to promote and provide opportunities for increased physical activity and health and wellbeing opportunities for residents.