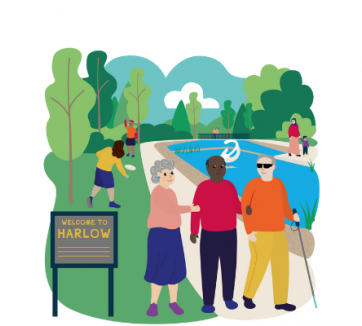 Harlow

locality

Harlow is a town and local government district in the west of Essex with a population of approximately 91,284 residents. A major feature of Harlow New Town is its green spaces; over one third of the borough is parkland or fields containing public footpaths.
Making movement a priority in Harlow
Our work at Active Essex includes supporting the Find Your Active Harlow network, which is a virtual network that supports community sport and physical activity while aiming to address the health inequalities of Harlow residents. Find Your Active Harlow contributes to the work of the Harlow Health and Wellbeing Board and the working sub-groups that sit underneath it. Find Your Active Harlow celebrates and recognises all sporting and community achievements.