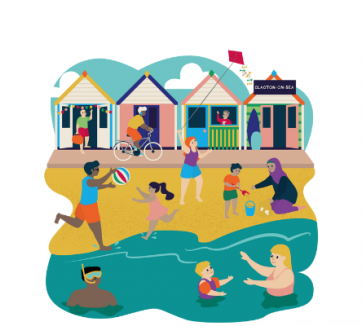 Tendring

locality

Tendring has a population size of 145,805 and is part of the Essex Sunshine Coast. Tendring has 60km of coastline including award winning beaches, stunning seafront gardens at Clacton-on-Sea and the historic port of Harwich.
Making movement a priority in Tendring
Active Essex is embedded within the North East Essex Health Alliance, particularly through the Be Well adult domain and Be Well subgroup to the Start Well domain. Active Essex also ensures physical activity remains a priority across all the live well domains. Tendring is also one of the 3 Essex Local Delivery Pilot test areas as part of an exciting initiative, led by Active Essex, to build healthier, more active communities across Essex.