Strengthening Communities
Strategic Priority
Strengthening Communities
Active Essex are using the power of physical activity to build resilience, connection and wellbeing across all communities in Essex, Southend and Thurrock.
Through the strengthening community's strategic priority, work has been undertaken to level the playing field and break down barriers to enable more people to be active, especially those facing the greatest inequalities.
68%
of active people in Essex, report higher levels of social trust in their community than inactive people
200
people representing 165 organisations, trained in ABCD
73%
of active people in Essex, report higher levels of community cohesion than inactive residents
Tackling Inequalities in our Communities
Working with the most inactive communities, Active Essex continue to develop physical activity opportunities and deliver behavioural change campaigns to reduce inequalities for the county's most marginalised groups.

Active Essex's work to tackle inequalities can be showcased through:
Essex ActivAte – targeted support for children eligible for benefits based free school meals and low-income families
Together Fund - supporting ethnically diverse communities, disabled people or those living with a long term health condition and lower socio-economic groups
Levelling Up – through Essex County Council's plan for Levelling Up, Active Essex have been able to leverage resources for physical activity initiatives in key Levelling Up areas across the county
The Essex Local Delivery Pilot – tackling population levels of physical inactivity in the most deprived and isolated communities across Essex
Behaviour change initiatives and campaigns – inspiring residents to create healthy, long lasting habits through Find Your Active, This Girl Can and Essex All Together
Levelling Up Essex
In January 2022, Essex County Council (ECC) published a white paper setting out the Countywide strategy for levelling up in Essex. In it, ECC identified both the key cohorts and areas that would most benefit from Levelling Up and made significant funding available.
Levelling up is not just about supporting people to succeed individually. It is also about supporting success in all forms that people come together – in families, in communities, in businesses, in faith groups, and in other organisations.
Over the past year, ECC have launched numerous levelling up initiatives, and utilised the strong relationship with the Active Essex team to utilise levelling up funding in order to ensure places and cohorts have been able to access and benefit from taking part in a range of physical activities. Projects that have been supported include; the Essex ActivAte half term programme, Beat the Street, Essex Pedal Power, Park Play, the flyer start and Ready for School programmes and the development of 3 new community hubs in partnership.
As part of this Levelling Up work, Active Essex were invited, alongside Essex Cabinet Members, to a 'One Year On' event at the House of Commons, to highlight the success of the physical wellbeing initiatives supported through the funding, and the important role these initiatives have played in strengthening opportunities for our communities.

Louise Voyce, Relationship Manager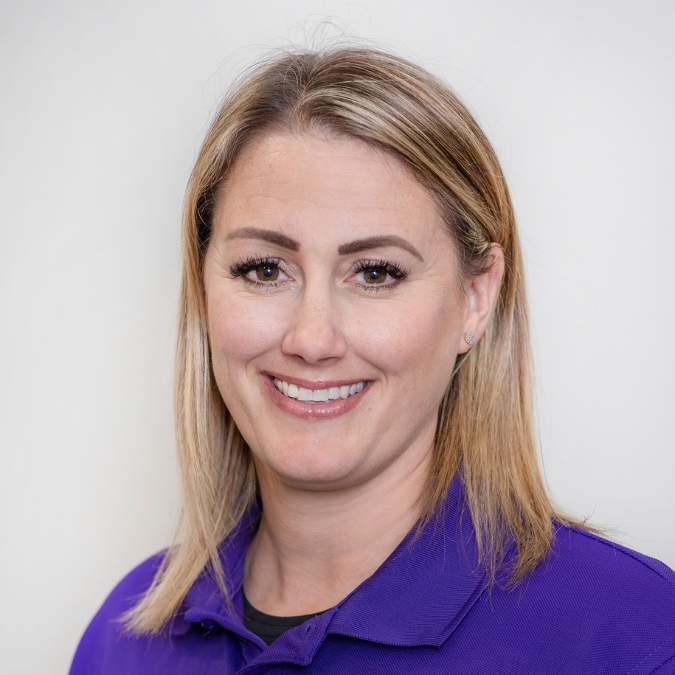 Together Fund
Through local delivery of Sport England's Together Fund (previously known as Tackling Inequalities Fund), Active Essex has been able to support community groups and organisations to reach seldom heard communities facing inequalities in activity levels and health across Essex, Southend, and Thurrock. The fund was aimed at residents impacted by the Covid-19 pandemic and cost of living crisis, and Active Essex has now successfully delivered the last of 4 phases of the Together Fund programme.
134
Essex projects supported across 4 phases of the fund
6,278
participants engaged in Essex Together Fund projects
£549,295
leveraged into Essex communities, through the fund
Bridgeway Mission
Strengthening Communities
Supporting female refugees to get moving
Physical activity sessions for female refugees, to improve health, wellbeing and confidence

Funded through the Together Fund, Harlow College were able to launch and run a regular SEND Bounce trampoline fitness class
63
projects for those living with a LTHC/ disability
45
projects to support culturally diverse communities
26
projects for lower socio-economic groups
Essex ActivAte
Essex ActivAte is the free holiday activity and food programme delivered by Active Essex across Essex and Thurrock every school holiday. Funded through the Department for Education and Essex County Council Levelling Up fund, the programme is now in its third year. It's targeted at engaging and supporting young people and their families who are eligible for benefits based free school meals, with additional discretionary spaces for families on low income, children in care, or at risk.
Essex ActivAte delivers approximately 200 clubs every main school holiday and around 80 clubs during half term. All clubs provide fun, physical and enrichment activities, at least one substantial meal, nutritional information and support for the whole family.
31,500
young people supported in 2022-23
400,000
free spaces offered in 2022-23
Essex ActivAte
Children and Young People
Supporting eligible children and young people acro...
Providing free activity clubs for eligible children and young people during half terms and holidays

Essex Local Delivery Pilot
In its sixth year, the Active Essex Local Delivery Pilot (LDP) is making headway in tackling physical inactivity in our most deprived communities. Essex is one of 12 pilots chosen by Sport England to test innovative approaches that are genuinely replicable and sustainable. The three test areas of Basildon, Colchester and Tendring have seen initiatives such as Essex Pedal Power scale and replicate, ParkPlay and a successful microgrants programme take place over the past year.
The Microgrants programme has been offering grants of £50 to £2,500 to local people and organisations who have a great idea, a drive, and a passion to help get their communities active. The grant was designed to help enable community groups to easily access funding to implement their ideas.

£247,209
has been allocated to communities
121
projects have been funded through the programme
4
years of the Microgrant programme
Great examples of Active Essex LDP system influencing to date are:
Making physical activity the first public health priority for Basildon and Brentwood
Levelling up cycling in disadvantaged communities through Essex County Council's sustainable transport policy
Mainstreaming physical activity with the adult social care team through the Prevention and Enablement Model
Working with the Essex Criminal Justice System to demonstrate the role that sport can play in the prevention of youth crime and violence
The rapid expansion of Asset Based Community Development training and implementation by the Essex eco-system
Asset Based Community Development
Asset Based Community Development (ABCD) is a community empowerment approach and underpins the work across Active Essex. ABCD uses existing strengths and passions within local communities, and led by citizens to increase physical activity levels. Working closely with expert partner Nurture Development, a bespoke Essex programme has been designed.
It's clear to see ABCD principles being utilised consistently across Active Essex and many of their locally trusted organisations. A new ABCD stewardship circle was launched this year involving senior system leaders across the county, mentored by Cormac Russell; CEO of Nurture Development.
265
people have attended ABCD training
12
individuals chosen to become ABCD guides
Building resilience and capacity in local community organisations
Through the Sport England Together Fund, 43 organisations across the county have had access to bespoke resilience building support, to enable their organisation to be in a position of growth and sustain success. Of these 43 groups, 9 of these have received additional organisational development support to focus on improving their people development and culture.
10
new community interest companies (CIC) have been incorporated
18
groups have developed business or strategic plans
26
groups received advice on the development of legal structures
Sport and Youth Crime Prevention
The Sport and Youth Crime Prevention programme is a 3-year project delivered through The Active Essex Foundation and funded by the National Lottery, Essex Local Delivery Pilot and the Essex Violence and Vulnerability Unit. The project works with Locally Trusted Organisations (LTOs) across the county who use sport and physical activity to engage and support young people who are involved in the youth justice system, presenting risk taking behaviours and vulnerable to exploitation.
Using the power of physical activity to prevent anti-social behaviour
It's great to see the development of this project over the past 12 months, where it is also supercharging the work of The Active Essex Foundation. Our relationships across the sector are strengthening our work, allowing us to secure funding from criminal justice partners, for 3 support workers to bridge the gap between young people involved in the Youth Justice System to sport and physical activity.
Jim White, Project Manager
Hardwiring physical activity into shared community spaces
Over the past 12 months Active Essex have worked with a range of partners to unleash the potential of community spaces, to bring people together through physical activity and create a greater reach to the county's inactive audiences. Active Essex have recognised how much more likely they are to take the first step in to their participation of activity.
Locality teams have supported organisations who have developed local community hubs, such as the Motivated Minds Happy Hub, Inclusion Ventures, ATF and Changing Lives, who are all using sport to break down barriers, engage and upskill local people.
A Happy Hub in Basildon to support residents mental wellbeing
Working in partnership with the Essex County Council Libraries team, Active Essex have been able to ensure physical activity is a key part of their offer in the 'Library of Things' project. Funding has been granted to provide seated exercise instructors so that regular sessions take place at libraries.
8
library hubs are holding seated exercise sessions
74
library hubs offer physical activity equipment to hire
5
library hubs offering children yoga sessions