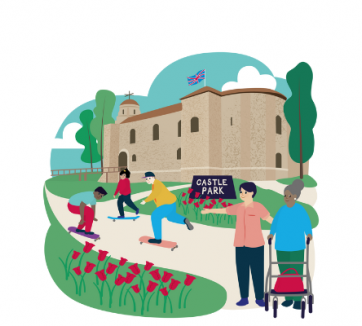 Colchester

locality

The population of Colchester is 192,700 making it the largest local authority area in Essex in terms of population size. Colchester has long been known as Britain's oldest recorded town and has particularly strong connections to its Roman Heritage.
Making movement a priority in Colchester
Within Active Essex, Colchester is part of the North Essex Hub. Colchester is one of the 3 Essex Local Delivery Pilot test areas as part of a new and exciting initiative, led by Active Essex, to build healthier, more active communities across Greater Essex. The work of Active Essex also includes supporting the Find Your Active Colchester network which is connected to the Colchester Local Delivery Pilot implementation group and also feeds into One Colchester, which is the local strategic partnership of Colchester Borough, bringing together organisations and individuals to develop multi-agency responses to local issues.