Sport and Physical Activity
Strategic Priority
Sport & Physical Activity Sector
This year, Active Essex have begun their work to support the recovery, development and growth of the sport and physical activity sector in Essex to collectively increase opportunities for all.
The Essex sport and physical activity sector is broad and dynamic, and as set out in the Fit for the Future strategy, it's important for Active Essex to create a vibrant, relevant and sustainable network of people who understand their role in tackling inequalities and making sport and physical activity accessible at every level.
Active Essex launched their People, Culture, Skills Framework in June 2022, which looks differently at the long-standing people challenges the sector has faced. The key focuses for Sport & Physical Activity work over the past year has been shaped by what we heard from local employers and deployers at this launch event. Raising the profile of the sector, supporting our organisations to thrive, developing our individuals who work and volunteer in SPA and creating a clear pathway to the jobs and opportunities across the sector.
62%
of residents in Essex are active (Active Lives data)
18,910
people are working in the sector in Essex
301,400
Essex residents volunteer in our sector (21-22)
Take a look at the sectors new framework for 2022
The Sector
To challenge perceptions and make the sector more attractive, it has been important for Active Essex to work at a strategic level, raising the profile of the sector and building relationships across the skills landscape. With this, Active Essex have worked to connect the sector, fostering a collective effort to tackle wider challenges and foster a culture of people-centred leadership which in turn helps to combat stubborn inequalities.
Working closely with CIMSPA and being part of the East Region Skills pilot, has resulted in more robust data sets and a better shared understanding of the sectors wider contribution to the economy. This has enabled Active Essex to have more mature conversations with colleagues across the skills landscape.
Active Essex's relationship with the South East LEP has meant that sport and physical activity is now listed as one of the priority sectors in the Essex Skills Plan. This will bring opportunities to leverage in funding and tackle skills gaps. Active Essex are continuing these positive conversations with The Essex Chamber of Commerce and the Local Skills Improvement Plan.
By having stronger links to the Essex Provider Network, it has given Active Essex better connections to Further Education and training providers in the sector, using the data to inform decision making. Active Essex understand that they cannot do this alone, and by setting up a Skills Advisory Panel, it has provided a platform where great knowledge and influence across the sector, can shape future direction and help raise the profile, driving improvement for local employers and deployers.
Active Essex have also been working to raise the profile of the sector with parents and carers. In partnership with the Essex Safeguarding Children's Board and the NWG (National Safeguarding Charity) they have brought 'Safe to Play'; a safeguarding in sport campaign to Essex.
39
individuals attended a soft launch event
76
individuals signed up to Safe to Play
Organisations
Over the past year, Active Essex have invested in building capacity for local organisations, giving the sector the skills and resource to future proof and allow them to thrive.
We developed two capacity building programmes, one which focused on business support and the other on Organisational Development. Working closely with Sporting People, we designed a programme which provides bespoke support and advice for leaders and their teams. A self-assessment diagnostics tool was developed which asked organisations to reflect on strengths and areas for improvement, this data shaped bespoke improvement plans and 1:1 feedback session. This programme was designed to support the sector generate energy for change, fostering collective resilience and people-led leadership.
10
organisations have received a detailed bespoke report
92
Essex ActivAte organisations completed a survey for a 'lite' programme
60%
of organisations will receive further support next year
A big thank you to Active Essex and the Sporting People teams for the effort and energy in supporting us to continually strive for excellence. Our report summary experience was delivered with passion and enthusiasm and has given us an insight into areas we're performing well in, but critically where the opportunities to accelerate are. The experience to date has allowed us to tweak and adapt as we continue to put people at forefront of the business.
Essex Professional Coaching
Through courses, workshops and bitesize learning opportunities, Active Essex offers training to promote healthy, inclusive cultures for resilient employers and deployers. These opportunities are equipping the sector to develop and adapt, focusing on the experiences among the workforce including volunteers and paid staff, to ensure they are recognised, supported and developed. Subject areas have ranged from Managing Challenging Behaviour and Autism & ADHD Awareness, to Safeguarding.
199
individuals supported through training
21
courses delivered this year (2022-2023)
Active Essex relaunched the NGB Forum bringing together lead officers across the county to discuss topics such as Cost of Living, Sustainable Clubs, People & Volunteers and learning to enhance the sectors offer. Through the monthly Sport & Physical Activity Newsletters, the latest news and updates are shared as well as funding opportunities. These outlets provide a fantastic route to continue relevant messaging, which the whole sector can support on.
Following the Covid 19 pandemic and the current cost of living crisis, the Leisure Sector has the opportunity to ultimately reshape and address historic core issues, challenges and concerns. The Essex Future of Leisure Roundtable exists to help provide a platform whereby local authorities can meet to discuss best practice, emerging themes but also challenge the existing status quo. Future aspirations include holding a Future of Leisure Conference in the new financial year.

Individuals
It's important to the team that residents express a positive experience of working in the sector and the younger generation should see and reap the rewards of working in physical activity and sport. As set out in the delivery plan, each hub team made a commitment to attend 2 career events/ talks, to highlight the opportunities our sector provides, allowing Active Essex to further connect with local organisations and engage educational settings.
1,000
young people have been engaged
12
career fairs attended by the team
Coach Core apprentices are supporting coaching teams and organisations across Essex to deliver activity and engage more young people in physical activity and sport. The Coach Core employers are playing a vital role in ensuring there are a wealth of opportunities for young people to make a difference in their communities and create varied routes into employment within the physical activity and sport sector.
Take a look at the Coach Core case study
Sport and Physical Activity
Coach Core across Essex
Supporting coaching teams and organisations across Essex to deliver activity.

Jobs and Opportunities
As previously stated, engaging young people in the sport and physical activity sector has been a priority, and as a result of attending various career events, Active Essex were invited to 2 Curriculum Review Stakeholder events at Writtle University College and Chelmsford College. Data sets, training needs analysis (TNA) and intel from the Skills Advisory Panel (SAP) were discussed and helped influence changes to their courses. Work is currently being undertaken to add industry recognised qualifications, aligned to CIMSPA standards to help make young people more employable.
Active Essex created a careers magazine to support schools and colleges to have more informed conversations about careers in our sector. This will give students a better understanding of the opportunities available and the pathway into and through those roles. The magazine sits digitally on the Active Essex website and physical copies have been printed as resource and shared at career events for young people and their educational establishments.
There was a growing need for organisations and employers across the sector, to have a platform which allowed them to advertise current opportunities, whether they were paid, part-time, apprenticeships or volunteer roles. Therefore a new webpage was launched on the Active Essex website to support the sector in bringing all vacancies to one place, making it easier for people with an interest in a career in the sector to find opportunities. Essex County Council and Southend City Councils have designed the Essex Opportunities portal, which also signposts to this webpage.
11,235
views to the jobs page since July 2022
69
jobs uploaded to the website since July 2022
Working in collaboration with the Essex County Council Skills team and their Essex Opportunities platform, Active Essex were able to deliver a Sport & Physical Activity 'Learn Live' event, as part of a new broadcast series showcasing employment and training opportunities across Essex. Essex Professional Coaching and Tendring District Council leisure team supported the live session.
Key Learnings
It's important to take time to reflect and understand the learnings from work undertaken, in order to focus on ways to improve in the future.

The IAG work has been successful
Important to continue this next year, with more focus on FE and embed CIMSPAs Skills hub Manager ...

Capacity Building Explored
This Organisational Development programme has shown the need for this type of support and Phase 2...

Data Collection
Data is important to demonstrate impact across the skills & education systems, so must build ...
Active Essex Workforce Composition
As part of Active Essex's work across the sector, with organisations and individuals, it is important that they also focus on their own team and continuous improvement.
The continuous improvement plan is led by the Active Essex team through Stretch Groups. Each group has set key focus areas over the next year and aim to make improvements to staff experiences. There are 5 groups;
Employee Journey
Inclusion
Team Wellbeing
Ways of Working
Share and Learn
Workforce Composition
As part of this work, the Inclusion Stretch Group to support their ongoing Equality, Diversity and Inclusion work and have made a commitment to report their workforce composition data annually. In the latest staff demographic survey (April 2023) 89% of the workforce provided data.
Below shows a summary of the Active Essex workforce composition reported they were from an ethnically diverse background
Whilst, 88% reported their background as White/ White British. reported their day-to-day activities were limited
This is due to a health problem or disability. reported having a neurodiverse condition
88% reported they do not have a neurodiverse condition, 3% preferred not to say.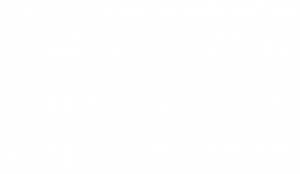 reported their sex registered at birth as female
Whilst 33% reported their sex registered at birth as male. self-identified as LGBQ+
Whilst 94% self-identified as Straight or Heterosexual