A behaviour change campaign
Find Your Active
As the county emerged from the pandemic and looked towards the road to recovery, the importance and profile of physical activity was raised to heights never seen before, creating a pivotal moment that needed to be utilised.
Active Essex looked at the positives that could be taken from the pandemic, such as the outpouring of active citizenship, neighbourliness and organisations that worked together towards a common purpose. Find Your Active was built upon these foundations and underpinned the work of the new Fit for the Future strategy; both aiming to play an important role in helping communities build back better from Covid-19 by developing partnerships, tackling inequalities and improving health and wellbeing across the county.
The Find Your Active campaign celebrates the fact that everyone can enjoy the huge benefits of being active - it's just about finding what is right for you. Initial research showed that it was important to show the wide range of opportunities for residents in Essex, Southend, and Thurrock, helping them understand the wider benefits gained from being physically active. Movement and activity can be anything, it doesn't necessarily mean spending hours at the gym, it could be taking small steps, such as ditching the car and travelling actively or meeting up with friends for a walk. The benefits of residents doing this, will not only improve physical health but mental wellbeing too.
The key target audiences for this campaign have been:
Deconditioned adults
Over 65's
Children & young people
Inactive adults in under-represented groups
A film to launch the campaign and show relatable 'people like me'
When it comes to being active, we know that finding the right activity greatly increases your chances of creating a new, sustainable, healthy habit. But it's one thing to recognise how important activity is, and quite another to build it in to your everyday life. Throughout the pandemic, communities found older residents became less mobile and scared to leave the house, children anxious about playing with others and the desperate need for the sector to rebuild. Find Your Active capitalised on the momentum created.
1 in 4 of the Essex, Southend and Thurrock population are inactive, doing less than 30 minutes of physical activity per week – yet the gains from just a small amount of activity are enormous. This was the foundations which the campaign was built upon, and market research groups helped to ensure collateral, and messaging relayed this.
Britain Thinks, an insight and strategy consultancy, were an integral part to the development of the campaign, to understand the needs of each audience, particular key words/phrases that needed to be utilised, imagery which would help encourage successful behaviour change and the best placed name.
Findings found were:
Inactive residents want to see a diverse range of people represented, including some 'people like me'
Words like 'active' and 'move' are more accessible and encouraging than 'exercise' or 'fit'
Make sure there's enough focus on 'getting started'. Making it easy to take the first step.
Social movements were originally perceived as the pathway to embed behaviour change within communities to grow organically. Learnings from the Local Delivery Pilot are that local assets are key to ensure sustainable community development, however, to create true behaviour change in this instance, social marketing was best placed. Nonetheless, people are vital to the success of this campaign and through ambassadors, community connectors and the Britain Thinks research, Find Your Active has been driven locally, especially among harder to reach areas and those most affected by the pandemic.
The Find Your Active campaign has been integral to our communities to provide resources, as we return to the new normal. From care home workshops to Community Connectors. Initial evaluation is showing that the introduction of Find Your Active Community Connectors are helping to give deconditioned residents the confidence to find the activity that is right for them.

Courtenay Mosley, Active Essex's Lead on Health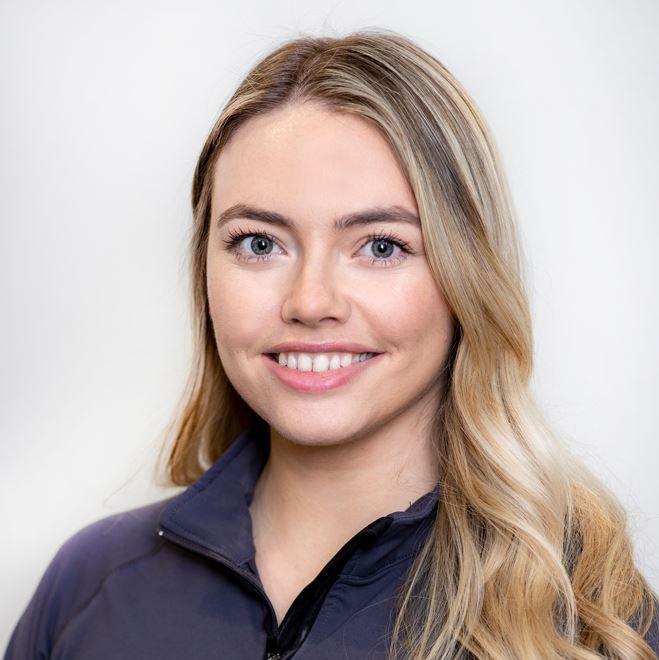 Working across systems has been imperative in getting the Find Your Active message out there. With the support from multiple organisations, groups and individuals, Active Essex have been able to support resident's health and wellbeing, reduce social isolation through new friendships and continued to strengthen communities.
The buy-in from multiple systems such as, CCG's, Adult Social Care, Schools, local councils, groups, clubs and organisations has helped to reach the target audiences and beyond. Having support from individuals such as Cllr's and key stakeholders has helped give the campaign status and empowered the county to adopt the campaign as their own. The power of word of mouth has been a key driver in harnessing this campaign and using methods such as Find Your Active virtual Teams backgrounds has generated conversations and further promoted the campaign.
Find Your Active has become far more than just a marketing campaign delivered by the Communications team and instead has been embedded throughout the business. From the Relationship Team using their contacts and partners to further promote the campaign, to being a key feature in the Essex Activity Award categories. This has not only benefitted Find Your Active, but local groups too, as this provided a platform to advertise their sessions, get more residents through the door and utilise the Find Your Active Fund resource.
The activity finder and open days throughout the launch weekend kick started the campaign, coupled with a launch video and a media event taking place in Chelmsford.
193
free open sessions took place across the county in the launch week
91,213
activity finder hits since the launch of the campaign
67,457
unique visits to the Find Your Active website pages (until March 22)
*Active Essex Impact Tool and Google Analytics
A media event took place in Chelmsford
The Fund
The Find Your Active fund was set up to support organisations and ambassadors to take immediate action to engage people who are less active because of the pandemic. Criteria for the fund followed the four key target audiences of the campaign. Learnings taken from previous funding pots helped to tailor a simpler, shorter and more targeted application form, to help get funding to the groups that needed it most quickly.
225
applications to support community groups
£466,000
funded to local groups and clubs
£461,000
amount funded to bigger projects
*Active Essex Impact Tool
In addition to the Relationship Team utilising their key contacts, they helped infiltrate the fund into their localities and supported groups who were providing physical activity opportunities. These key audiences included: deconditioned adults, children and young people, over 65's, women, ethnic diverse communities, lower-socio economic groups and people living with long term health conditions.
The Marketing Campaign
Local assets and the fund were two significant parts of the campaign, and the communication and marketing initiatives completed the methods used.
As previously stated, the Britain Thinks research and soft market testing resulted in key elements of the campaign, such as the use of the Activity Finder, particular 'help' pages on the website, as well as helping to dictate the platforms to develop.
The research undertaken at the beginning of the campaign, also highlighted the need for relatable content to include 'real' people, like them. This was found to be more inspiring and motivating instead of using a famous face or influencer. Therefore, all marketing collateral reflected the four key target audiences, and these soon became the faces of the campaign.
New marketing methods were explored by Active Essex, making use of their successful YouTube channel, targeted TV adverts, Print and Direct Mail, as well as the digital means of radio and social media. TV ads were particularly successful with a high reach among target audiences and Active Essex are looking to work with this for later in the year. However, SMS text messaging, Radio Sponsorship Tags and YouTube adverts did not perform well in engaging residents, but exploring these different methods enabled the communications team to understand what avenues worked best for this campaign.
138,600
individuals accessed the Find Your Active YouTube channel between Oct 21 – Feb 22
600,000
households received the direct mail during August around the competition to launch the campaign
1,779,112
individuals reached through ITV Hub and Sky Ad Smart advert, raising awareness of campaign
*Active Essex YouTube analytics, Zest Media Agency analytics, Sky Adsmart and ITV Player Analytics
Evaluation
Learnings and feedback taken from groups who have received funding, as well as those that held open week sessions throughout the launch, have been instrumental in providing intelligence for the progression of the campaign. Furthermore, ambassador input and discussions with the Community Connectors have encouraged personal stories to be shared, helping to create the relatable content that Active Essex knew they needed to utilise.
Continuing to ensure local assets helped to drive Find Your Active, it enabled the campaign to be constantly updated and refreshed as learnings were understood through the evaluation process. Learnings such as: providing a marketing toolkit for clubs, encouraging groups to complete partner and participant survey's and sharing regular updates with stakeholders and partners to further shape the campaign. This was particularly developed using the Find Your Active monthly toolkits, to help provide a focus around various aspects of the campaign.
A particular key success and useful intel has been the work of the NSMC (National Social Marketing Centre) which has strengthened Active Essex's work through evaluating the campaign and the stories that have been shared as a result. This partnership has also allowed a deeper dive to take place among communities to understand what's working and where Active Essex need to respond with further support.
Legacy
Active Essex initially planned for this to be a year long campaign, however due to its success and evolution across systems and organisations, this has in turn organically developed Find Your Active into a brand. Without initially intending, Find Your Active has become a social movement across Essex, being owned by the people and the Essex ecosystem, to ensure physical activity remains a priority for all.
Over the next 6 months the campaign will be continuing its development of the Find Your Active: Workplace Edition and using the brand to power campaigns and events such as ReJuneVenate, RideLondon: Essex and this years Essex Activity Awards.
The Fit for the Future strategy helped shape the Find Your Active behaviour change campaign, and throughout this journey it has begun to shape the future of not only Active Essex, but the sector as well.
Sharing stories has been integral to this campaign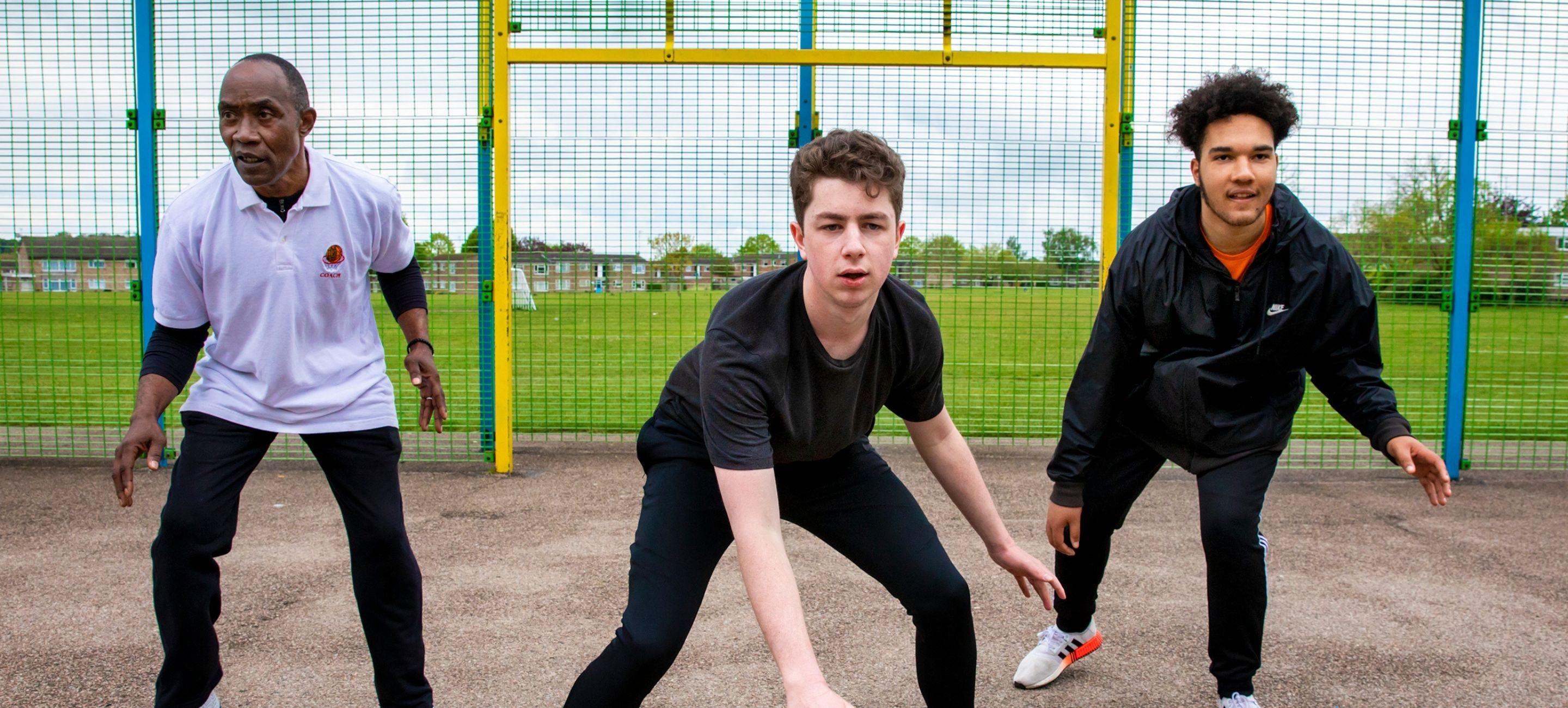 Read the Strategic Priorities or head to the homepage for locality case studies