Drive and Sustain Participation
Priority
One
Ensuring adults and children in Essex are taking part in physical activity to lead a healthy and active lifestyle. As part of the Drive and Sustain Participation priority, Active Essex have developed and continued relationships with sports clubs, organisations and schools across the county.
Initiatives, events and programmes have played a crucial role in helping to infiltrate physical activity and sport into local communities, whilst tackling wider challenges in society such as obesity, mental health and social deprivation. Active Essex wanted to award those across the length and breadth of the county who were helping them change one million lives.
Sustaining participation within adults
To encourage adults to lead healthy and active lifestyles, Active Essex supported various programmes, whilst being the pivotal driving force behind campaigns and events to help motivate residents of Greater Essex. Finding new and innovative ways to engage adults, especially during the Covid-19 pandemic, was important; not only for individuals' physical health, but their mental wellbeing too.

The Active Essex strategy began with 953,113 active adults in Greater Essex and as the first Covid-19 approached, in March 2020, this had increased to 988,287. With the current trajectory, Active Essex were well on track to reach their target of a million before March 2021, however the progress was impacted due to the Coronavirus pandemic. The team continue to remain committed and are well on the journey to change one million lives in Greater Essex.
Tackling Inequalities
Active Essex recognised that they needed to do more to support under-represented groups, individuals living in deprived areas and those from diverse ethnic backgrounds. They needed to provide additional physical activity opportunities for these groups, and this became more apparent when the Covid-19 pandemic hit.
Covid-19 gave us all a huge wake up call. It was vital Active Essex used the moment to put physical activity at the centre of a major movement to improve the physical and mental health of people in Greater Essex, especially for the most inactive and deprived groups in our county. By bridging relationships with partners and using the Tackling Inequalities fund, which was established by Sport England in June 2020, it has helped to reach the necessary groups and provide residents with the much-needed support.
125,891
people in Greater Essex live in the most deprived areas
9%
of Greater Essex population live in deprived areas
9.2%
of Greater Essex residents are from diverse ethnic backgrounds
Through Tackling Inequalities and by working with Active Essex, we have been able to provide advice, guidance and support to the most affected diverse ethnic communities. The fund has opened future opportunities and built a strong trust and relationship between Active Essex and the ethnically diverse lead organisations.
Indi Sandhu, Essex Cultural Diversity Project, Creative Director
Phase One
Phase one of the funding, tackled organisations that demonstrated the greatest need of support. The Active Essex Relationship Managers worked with several key local partners to identify these groups.
- 24 organisations demonstrated the greatest need
- 1,000 inactive people supported
Phase Two
Phase two of the funding was focused around the under-representation of projects which supported diverse ethnic backgrounds.
- 25 groups received funding and support
- 1,500 inactive people supported
The huge economic fallout created by Covid-19 will see inequalities deepen and widen in Greater Essex, which may in turn have a negative impact of physical activity levels. The global pandemic has highlighted the importance of this topic and work has already begun on Phase 3. Active Essex will continue the momentum in their upcoming strategy.
Parkrun
Active Essex have localised national events from parkrun to Workplace Challenge to encourage communities to come together to enhance the resident experience of physical activity and sport. Active Essex have provided funding for 29 of the 34 parkruns in Greater Essex. In 2019, Essex celebrated their 8-year parkrun anniversary, which over the years has seen Junior parkrun's created to encourage families to take part and tackle childhood obesity. The weekly average of people taking part in parkrun's each week is over 4000 people, which has all been made possible by hundreds of dedicated and friendly volunteers.
78,000
people taking part in Parkrun
23
Parkrun's in Greater Essex
11
Junior Parkrun's in Greater Essex
Digital Inclusion
Helping to support the sport and physical activity sector has always been at the heart of Active Essex's core. The Activity Finder from Sportsuite has, over the years, helped clubs and organisations to promote their sessions and to advise residents on the opportunities available in their local area. Although the Activity Finder is a fantastic resource in many ways, it perhaps hasn't evolved with the technology available in a now very digital age.
Using innovative technology has become a prime objective over the course of the strategy, and the Covid-19 pandemic required Active Essex to implement new methods to drive and sustain participation during unprecedented times. The Keep Essex Active Channel was set up as a response to the pandemic allowing residents to keep moving and Essex-based instructors to continue delivering classes. From yoga and tai-chi to body combat and HIIT workouts, the channel was designed to provide a range of activities for everyone and all abilities.
539
workouts on the Keep Essex Active channel
50
Keep Essex Active instructors
30,879
video workout views
Children and Young People
Providing opportunities for children and young people to engage in sport and physical activity, has always been a priority for Active Essex. Working with schools, offering support and access to programmes to increase the amount of physical activity carried out by students, has resulted in a positive attitude towards exercise. By providing a sustainable network of safe and accessible opportunities, alongside mass participation events, leadership prospects and professional development for school staff, pupils have become excited to get involved in the wide variety of activities on offer. The Department for Education have invested £40,165,610 of ring-fenced funding in Greater Essex primary schools through the PE and School Sport Premium funding. Active Essex support schools with information and good practice examples of spend, in addition to guidance around impact reporting to ensure they are maximising their resources and adhering to the conditions of grant.
338
schools signed up to The Daily Mile™
117
number of satellite clubs
20,000+
number of pupils engaged in School Games events
It's been a privilege to be a part of developing Greater Essex's children and young people's experience with physical activity and sport. Through events like the school games, the fantastic initiative of The Daily Mile and the growth of the Satellite Club programmes has ensured we meet the physical and social needs of pupils in our county.
Dawn Emberson, Active Essex lead on Children and Young People
School Games
The School Games run across the academic year and has evolved throughout our strategy, attracting new young people whilst meeting the needs of all schools to ensure a level playing field. In partnership with the Youth Sport Trust, the School Games engage and inspire children to participate in a wide variety of activities, at a level that brings both challenge and enjoyment.
Over the last 4 years, the wider global issue surrounding mental health, social behaviour and the gender gap in sport and physical activity, has become even more significant. Active Essex ensured these values were at the forefront of the School Games events.
The Daily Mile
Two years into our strategy, we adopted The Daily Mile initiative as a simple and effective way for schools to improve the physical, social, emotional and mental wellbeing of children. After recruiting a Daily Mile co-ordinator for the county, the number of schools registered and participating has grown from 24 to 338. With 5-time Olympic gymnast Max Whitlock as the ambassador for The Daily Mile in Greater Essex, it has greatly impacted participation levels and seen a growth in key relationships with schools. With the added excitement of seasonal resources and challenges, schools have adopted an active culture that has encouraged pupil's participation.
Watch our Daily Mile video here
Satellite Clubs
At the beginning of the strategy, Active Essex needed to re-assess the physical activity opportunities for young people aged 14-18. The Sportivate initiative, which had initially been running for 6 years, engaged over 24,000 young people, running alongside the offer of the Satellite Club Programme which was initially aimed at linking sports club opportunities to Secondary school sites. The successful growth and the development of this programme has allowed the Active Partnership to provide high quality activities in accessible facilities and open spaces for our young people in Greater Essex. Clubs were initially hosted within schools but have now been able to engage thousands of young people by providing a wide range of physical activities in community venues, resulting in an increase of active young people across the county.
2,426
new participants attending satellite clubs
£565,610
programme delivery funding from Sport England
Celebrating Achievements
One in a Million
To improve people's attitudes towards physical activity and sport, Active Essex celebrated and recognised many individuals over the 4 years who had inspired others to lead healthy and active lifestyles. In total, 48 outstanding One in a Million awards have been given, which has helped to support the strategy of getting one million people active in Greater Essex. From individuals who have achieved personal goals to those who have been fundamental in their community, Active Essex wanted to inspire others through the sharing of these stories.
Sports Awards
A long-standing tradition for Active Essex, are the annual Sports Awards. At the end of each year, it's important to celebrate sporting achievements, from grassroots to professional level. The inaugural ceremony recognises people, clubs, organisations and volunteers from across the county, who make sport and physical activity accessible for everyone.
Differing slightly, the award categories ranged from Coach of the Year and Education Champion, to Active Workplace of the Year and Unsung Hero. The awards showcase how sport and physical activity has impacted and benefitted people's lives.
3,900
people watched the ceremony live
6,500
number of public votes
It is crucial that we are able to celebrate not only our county's sporting achievements but also the individuals and organisations that are encouraging participation at every level. The awards showcase some fantastic examples of how sport is being used to tackle gang crime, mental health, loneliness and other key societal issues. It also shows how important it is that we work closely together to keep our communities healthy and active.

Azeem Akhtar, Chair of Active Essex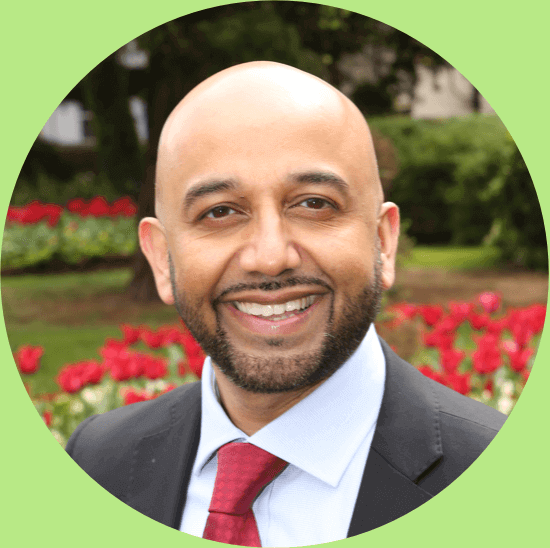 Essex Activity Heroes
It was important to recognise the hard work achieved by so many individuals and organisations during the Covid-19 pandemic. Despite not being able to hold the traditional awards ceremony, Active Essex once again adapted to enable the celebrations to continue. Utilising key relationships with the Active Networks, inspired communities across the county to share stories of their Essex Activity Heroes. Active Essex held a virtual celebration, which saw many motivating and positive stories being shared across social media. Special VIP guests rounded off the festivities by showcasing residents who went above and beyond to keep their communities active during a challenging year.
115,521
total reach of campaign