Developing Individuals and Organisations
Priority
three
A key part of Active Essex's role is to help develop skills, achieve goals and maximise both individuals and organisations potential. It was important to promote the opportunities within the sector and help attract new investment by the industry in Essex. Active Essex needed to identify and address the training needs of the workforce including those around employability to increase the skills in the sector.
Active Essex have been able to develop individuals and organisations by engaging inactive people, particularly focusing on opportunities to develop relationships with female participants, ethnic groups and those living with disabilities or long-term health conditions. Although it was vital to drive participation among active residents, the sport and physical activity workforce needed to be challenged in order to achieve the strategy of changing one million lives.
Skills Strategy
Active Essex's ambition was to create a highly skilled, dynamic, and diverse workforce, who were equipped to meet the health and wellbeing needs of Greater Essex communities.
Great progress has been made across the county since the creation of the Essex Sport Skills Plan. With further labour market data, CIMSPA's prominent position with government and the Covid-19 impact, Active Essex have not strayed far from their core values and will continue along the path to create a new sector skills plan for Greater Essex. This will create a collective vision demonstrating how coordinated skills development can support the growth of the sport and physical activity sector.
The sport and physical activity sector spend an estimated £1.1 billion on training and education per year. It is their hope that the skills plan will create a framework coordinating a collaboration of employers and education providers who will build a comprehensive picture, that reflects local needs and constructs a skilled workforce.
By improving skill sets, it will help increase productivity and economic output for employers. The local skills strategy will be an ambitious plan that will provide employment opportunities for residents across the county. In order to build the reputation of the sector, it is vital that employees have the ability to reach their full potential by learning invaluable skills. The plan will in turn ensure employers have people with the right skills and knowledge to respond to the changing needs of Greater Essex communities, creating growth across the sector.
Training and Courses
Active Essex's aim is to ensure everyone in Greater Essex has access to high quality, safe and inclusive physical activity opportunities. Over the past four years Active Essex have supported clubs, organisations and individuals from the sector to ensure the workforce is supported and highly skilled to meet the needs of Greater Essex communities.
700
individuals across Essex have accessed this since its launch in 2019
83
young people supported through 4 years of Coach Core
2,300+
individuals who accessed CPD and funding courses
Active Essex played a vital role in providing essential training to upskill the workforce in education and for those working with children and young people. They provided a range of Safeguarding & Protecting Children & First Aid training courses to support community and voluntary clubs and organisations, as well as working with the Essex Child and Family Wellbeing Service to train their Family Support Assistants in Early Years Physical Activity. Practical opportunities have also been provided within School Games Level 2 and Level 3 events, with the support of young leaders. Their roles have been invaluable to the production of the events, as they perform essential tasks such as time keeping, scorers/officials, group management and marshals.
It has been important to Active Essex to provide education CPD which has seen PE health and safety courses, real PE courses and PE and Sport Premium sessions delivered across the county over the past four years. This has seen over 900 teachers engage in these training events with many of these reporting an increase in competence and confidence. 2020 delivery has evolved to meet the workforce needs during the pandemic with a series of educational webinars. This has seen a positive shift in the use of digital platforms in order to reach more of the target audience and Active Essex will continue this in the future.
Training Greater Essex sport and physical activity workforce will continue to be an important priority for Active Essex going forward. This will ensure that opportunities are available from an employment point of view and to increase activity levels amongst Greater Essex residents.
The opportunity to talk with a professional about how to grow and develop has been fantastic. I've now got lots to be thinking about and look forward to working with Active Essex on my action plan.
Brad Wendes, Team Kinetix Lead
Apprenticeships
Active Essex have continued to look at ways to engage young people in the sport and physical activity sector, with over 450 young leaders supporting various events as well as 112 young people participating in sport leadership programmes, which develops their resilience. More recently Active Essex have developed a programme called Leaders in Training, which aims to improve young people's leadership and development pathways.
Active Essex launched the Coach Core apprentice programme in 2016, working with partners from across the county to provide a unique opportunity for young people who want to work in sport and physical activity sector.
Coach Core delivers an impactful coaching apprenticeship that develops the talents of young people and provides them with a range of skills for sport, work and life. The programme is targeted at 16-25-year olds who are not in education, employment or training, and who may not otherwise have had the opportunity to gain qualifications or experience of paid work within the sector. Many of the apprentices who have joined the programme were at risk of becoming involved in the criminal justice system, have complex needs and would be vulnerable.
83
young people supported through 4 years of Coach Core
75,000
sessions delivered by Coach Core apprentices
80%
of apprentices have remained working in the sector
As a sector Active Essex needed to provide better experiences for the workforce and create attractive employment and career pathways. It was one of the earliest Coach Core projects in the country and Active Essex became a Coach Core employer during the third year of the programme. Over the past 4 years, the team worked with a close network of employers to design a programme which supports, guides and provides the necessary skills to enable the apprentices to find full-time employment at the end of their course.
Coach Core was created by The Royal Foundation to create the next generation of sports coaches who will themselves go on to inspire their communities for many generations to come. Essex were lucky enough to host a Royal visit from the Duke and Duchess of Cambridge. They learnt how Coach Core Essex was engaging a diverse local community through sport and took part in a series of coaching masterclasses delivered by current apprentices and graduates across several organisations.
Seeing the young people develop through their time on the Coach Core apprenticeship is a real privilege. Some of these young people have never been given the opportunity to excel, yet with the right level of support and belief, they have gone on to become great coaches.

Louise Voyce, Essex Coach Core lead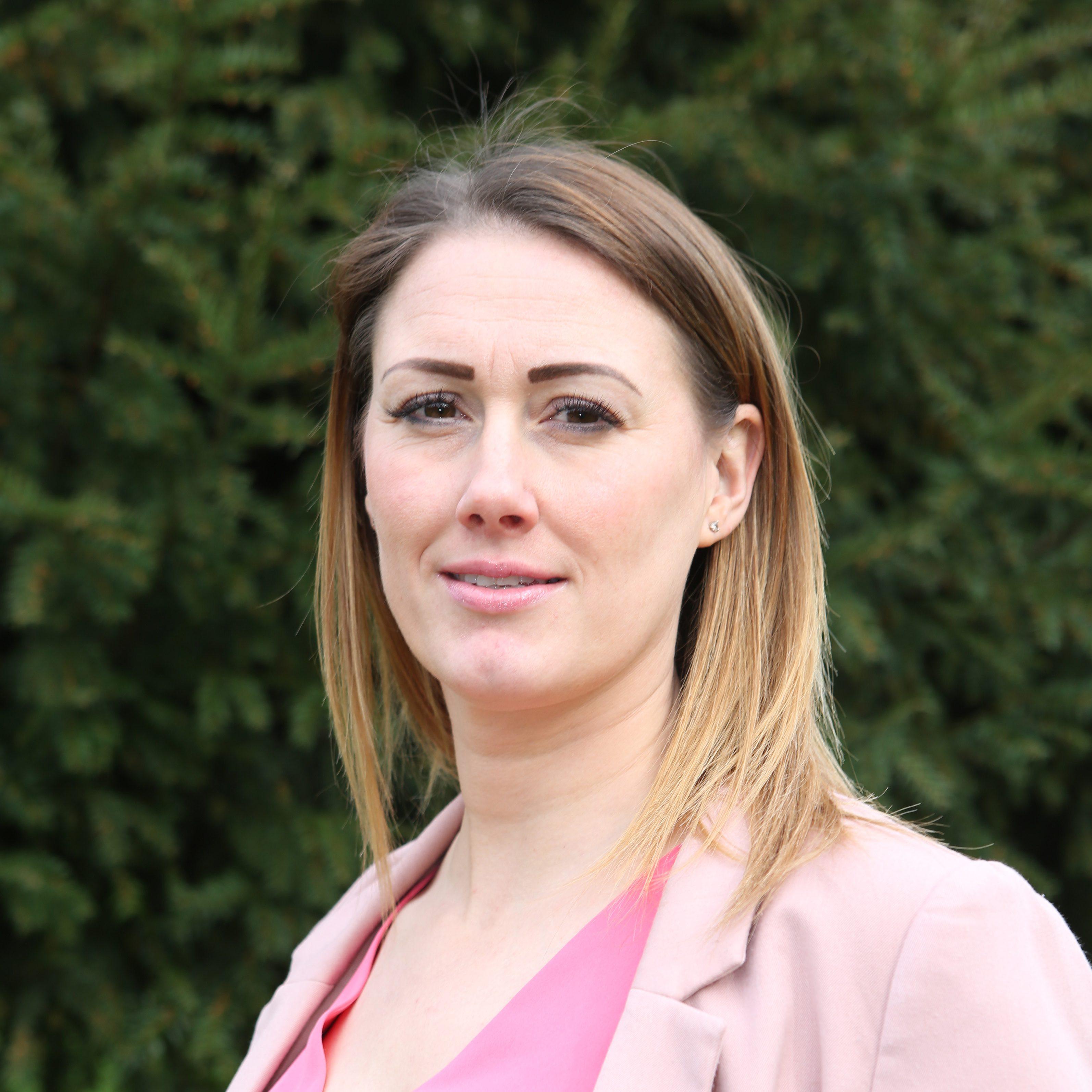 Ambassador Programmes
A major part of developing individuals and organisations is through Active Essex's ambassador programmes. The back bone of the programme is to develop and support individuals in order to see them and residents within their community excel. This has ultimately led to increased capacity of inspirers, motivators and supporters within local communities. Active Essex have supported ambassadors through funding applications, grants and upskilling them in courses to progress their careers.
This Girl Can
To effectively work with communities and reduce the barriers to physical activity, it was important for Active Essex to establish strong relationships with females in Greater Essex. By localising Sport England's This Girl Can campaign, they were able to support and inspire women to get active. The This Girl Can campaign introduced the idea of bringing women together and creating a safe environment where it didn't matter what you looked like, what activity you took part in or what your ability was; there was something for everyone. Its aim was to remove the stigma around 'sport' and instead showcase activities that were enjoyable and inclusive, which enabled women to achieve their own personal goals.
Active Essex built on this campaign further during 2016 & 2017, by setting up This Girl Can Essex ambassadors to help inspire, motivate and support other women across the county to get active. The ambassadors joined from all walks of life, ages, abilities, body shape and areas within Greater Essex to inspire, promote, share their love of physical activity and motivate others through their own personal journeys, which has in turn created a real sense of community.

414
This Girl Can Essex Ambassadors
1,000,000
females reached over the course of the campaign
2,000
women attended Women Like Us festivals
We are proud to be ambassadors for This Girl Can Essex and have loved being involved in campaigns and events throughout the county. We've always wanted to show that exercise doesn't have to be about hardcore, high intensity interval training, or doing hundreds of burpees – fitness should be fun and this is what the campaign is all about!
The Townsend Twins, ambassadors
The ambassadors have become a driving force within the community, which has led to Women Like Us festivals taking place across the county for the past 3 years. These bi-annual festivals are a chance for female participants to come together, whether they are new to exercise or wish to try something new and hear from ambassadors to inspire them to reach new goals.
From Bounce and Zumba to Clubbercise and Yoga, the events provide taster sessions for low, moderate or high intensity exercise, in a fun and friendly atmosphere.
All Together Ambassadors
Following the success of the This Girl Can ambassador programme, at the start of our strategy Active Essex launched All Together, a campaign and ambassador programme to inspire people with disabilities and long term health conditions (LTHC) to get involved in sport and physical activity opportunities in Greater Essex.
Despite most people with a disability or LTHC (70%) wanting to be more active, people living with these conditions are still twice as likely to be inactive than those without. All Together is a growing community of people who believe that this can change in Greater Essex. The fantastic All Together community, support, inspire, share and promote the benefits of moving more and the opportunities available for them to do this across the county.
48
All Together ambassadors
378,000
reached across social media platforms
1,000+
people supported by ambassadors
I joined the Essex All Together ambassador programme when I was struggling with my physical health and mental wellbeing. Becoming an ambassador was part of what gave me more confidence and drove me to pursue physical activity. It's great to be working alongside so many other inspiring ambassadors.
Billy Ray Mansell, Essex All Together ambassador
Throughout this movement, Active Essex have been able to combat the stigma around disability and LTHC in the sport and physical activity sector, by supporting various campaigns to help share stories of ambassadors and show ways in how various sporting activities can be adapted to suit any disability. Campaigns such as Who Says and Sport England's We Are Undefeatable campaign, alongside submitting a team of ambassadors to complete the Superhero Tri challenge has helped inspire many across the county.
Active Essex aim to engage harder to reach communities and under-represented groups, through their ambassador programmes and inclusive workstreams. This aims to address inequality and improve outcomes through sport and physical activity, for residents to live to their full potential.

Internal Development
Active Essex Improvement Journey
It was important not only to build skills sets among the sector, but also commit to improving the Active Essex team.
Sport England brought in a new 'performance management and improvement framework for Active Partnerships in 2018. The framework is designed to provide an objective, transparent and proportionate reflection of performance and create a learning environment. At the end of 2018, a bespoke improvement plan for Active Essex was created after the 2-day Quest assessment, whereby each member of the team had a responsibility for actions highlighted.
Improvement Group Structure: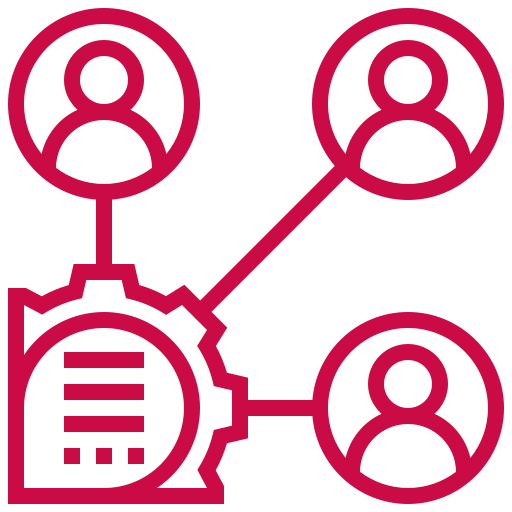 Stakeholder Engagement:
Stakeholder mapping and tracking relationships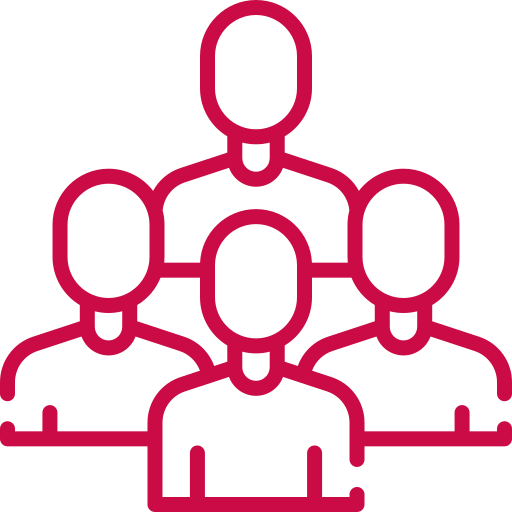 Team Effectiveness & Internal Comms:
Team meetings, rewards and staff satisfaction survey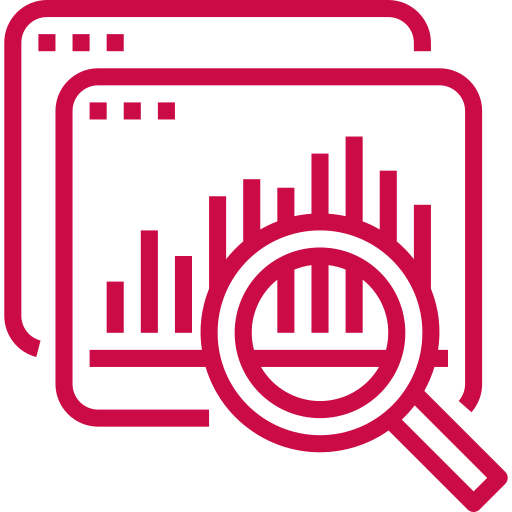 Insight, Impact & Evaluation:
Monitoring, evaluation and 'share & learn'
Key improvements were made across the Active Essex team to ensure the team worked more effectively, cohesively and streamlined.
It is part of the organisations commitment to support staff by understanding their learning and development needs through Facet5 profiling. The creation of the Active Essex Wellbeing plan has resulted in employees taking time for themselves and focusing on their own mental wellbeing, which has become more prevalent especially during the global Covid-19 pandemic.
It was important for Active Essex to recognise how to best capture details of projects, programme journeys and relationships built within the sector. From Quest, a new stakeholder mapping software has been created, case stories are better captured and further details from projects allows the team to understand their communities even more.
To develop Active Essex's relationships with partners, individuals and networks, as part of the Quest stakeholder group, they explored the idea of a software solution to solve some of the challenges they were facing as an organisation. To maintain strong relationships with partners, good communication is essential. Hut42 developed a bespoke app called Mantle to better support the Active Partnership in measuring the impact of conversations and documenting business continuity.
After launching Mantle within Active Essex in October 2020, it is clear to see that it has already had a huge impact on the way in which they work as an organisation. During 2021 they'll continue to build upon this to ensure the reports reflect the impact they're having across the ecosystem effectively.
Code of Governance
Active Essex continue to ensure that they meet the requirements of the Code of Sports Governance and regularly review practices including recruitment, diversity, risk, legal compliance and financial control. Active Essex are wholeheartedly committed to ensuring they operate to the highest standards of governance and in doing so comply with all requirements of a Tier Three organisation, and adhere to the five principles of good governance:
1. Structure - have a clear and appropriate governance structure, led by a properly constituted Board which is collectively responsible for the long-term success of the organisation and exclusively vested with the power to lead it.
2. People - recruit and engage people with appropriate diversity, independence, skills, experience and knowledge to take effective decisions that further the organisation's goals.
3. Communication - are transparent and accountable, engaging effectively with stakeholders and nurturing internal democracy.
4. Standards and Conduct - uphold high standards of integrity, and engage in regular and effective evaluation to drive continuous improvement.
5. Policies and Processes - comply with all applicable laws and regulations, undertake responsible financial strategic planning, and have appropriate controls and risk management procedures.
Race Equality Code
In January 2021, Active Essex adopted the Race Equality Code and made an ongoing commitment to improve race diversity within its Board and Senior Leadership Team, including publishing current diversity, targets and progress.
Active Essex Board race diversity:
The Active Essex Board currently includes 10 board members. 1 board member is of an Asian ethnicity, 1 board member is of a Black ethnicity and 8 board members are of a White ethnicity
Active Essex Senior Leadership Team race diversity:
The Active Essex Senior Leadership Team currently includes 10 staff members. Ethnicity by role is outlined below:
Director - Black
Strategic Lead Business Operations - White
LDP Senior Project Manager - White
Relationship Manager - White
Relationship Manager - White
Relationship Manager - White
Relationship Manager - White
Relationship Manager - White
Relationship Manager - White
LDP Project Delivery Manager- White
The Race Equality Code commitment sets a target of having at least one Black board member, and at least one Black member of the senior leadership team, within one year of adoption of the Code. Active Essex is currently meeting this target, but through this process, is looking to set aspirational targets in the medium and long term, including a focus on improving diversity within the future leadership pipeline.
Partner Satisfaction Survey
As part of the ongoing improvement journey at Active Essex, an annual partner satisfaction survey is carried out. The feedback and comments from valued partners is very important to Active Essex and helps to ensure that they continue to work successfully to meet the needs of stakeholders and local communities.

64%
of our partners said that physical activity will be important during the next year of recovery
85
most recent survey net promoter score (NPS)
100%
of our partners said that working with Active Essex had a positive impact on their organisation.
As part of the survey, Active Essex capture their net promoter score (NPS). The NPS is an index ranging from -100 to 100 that measures the willingness of Active Essex partners to recommend their support and service to others. It is used as a proxy for gauging the partners overall satisfaction to Active Essex and their loyalty to the Active Partnership. The question asked in the survey, to calculate Active Essex's NPS is 'How likely is it that you would recommend the Active Partnership to a friend or colleague?' and each year, they continue to see an increase in this score.