Getting the county
active in June
Residents throughout Greater Essex were invited to kick-start a healthier lifestyle by taking part in 30 minutes of physical activity every day in June.
The campaign, powered by the Active Essex Foundation, was made accessible and inclusive for everyone in the county.
Focusing primarily on giving people a range of ideas on how to get active throughout the month, we published a guest editor video each day for people to follow, and to give ideas on how to include 30 minutes of physical activity in their day.
By getting clubs, organisations, schools and workplaces involved it helped inspire and motivate the residents of all ages to get active.
"3030 Essex returned for its second year and it's all about helping Greater Essex residents understand the benefits of being active and all the fantastic opportunities out there for people to join in with from local clubs and organisations."

Jason Fergus, Head of Active Essex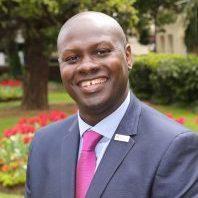 65%
of people felt happier for taking part in 3030 Essex
59%
said it had improved their mental wellbeing
62%
said they felt fitter than when they started
Watch an example guest editor video here
25,000
views on guest editor videos
520,000
people were reached on social media throughout the month
4,000
video views of flash mob at Essex County Council
As a campaign in only its second year, learnings were still apparent. It was noticed that signing up was a barrier to getting people engaged with the campaign and was not the best measure of impact. In future versions of the campaign, we will look at better ways to measure overall engagement and impact.